Pipework Equipment and Hydraulic Components from a Single Source
---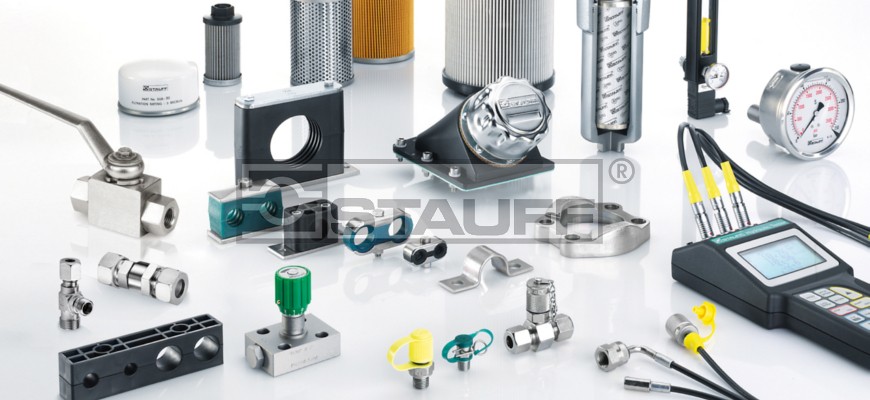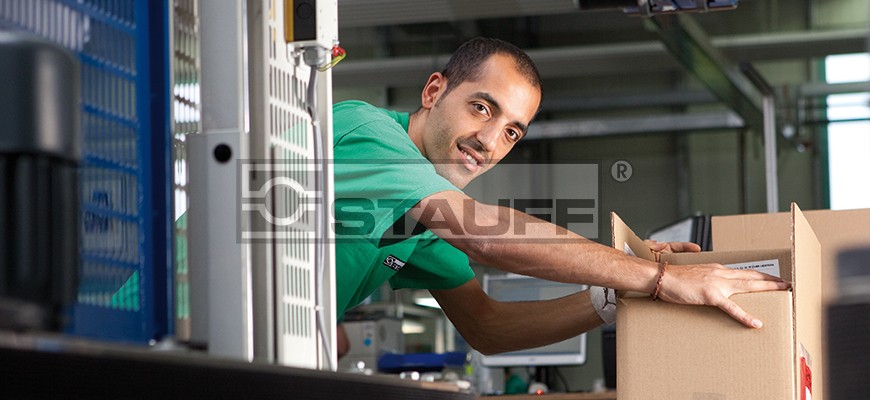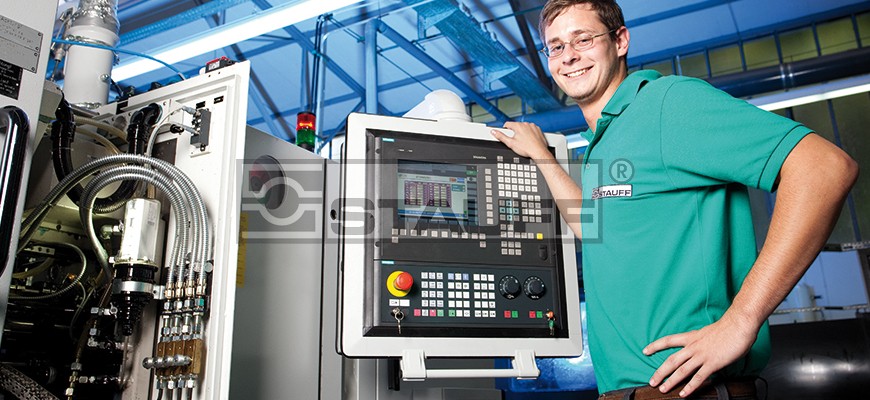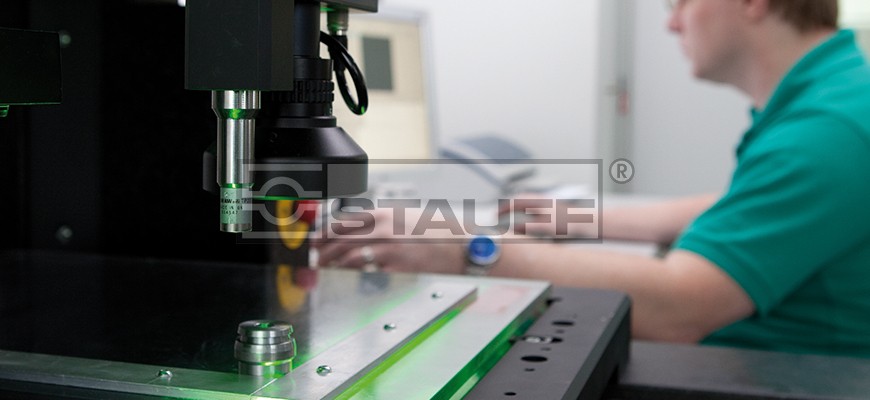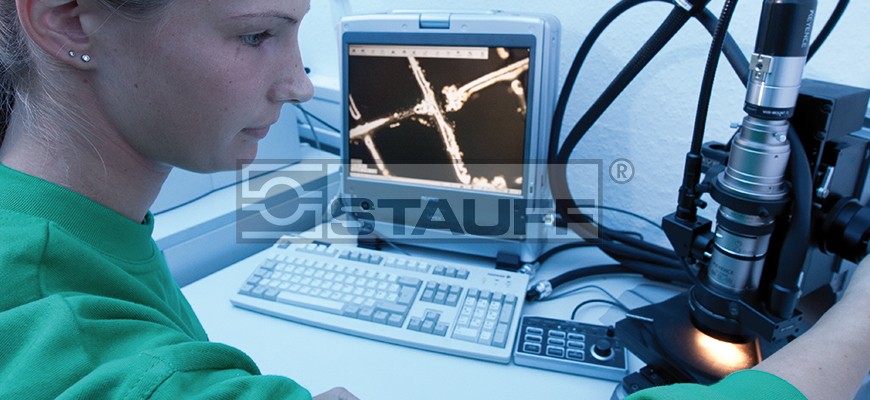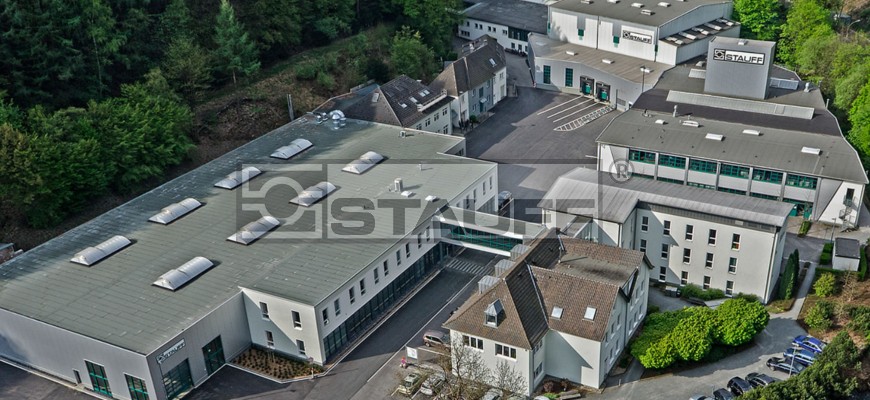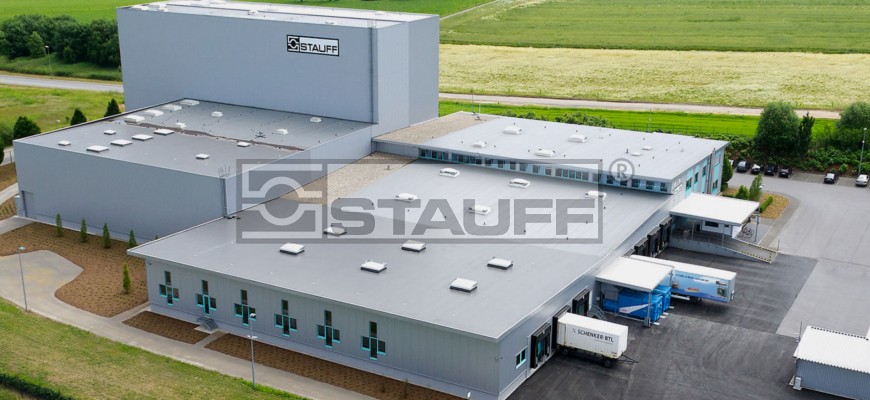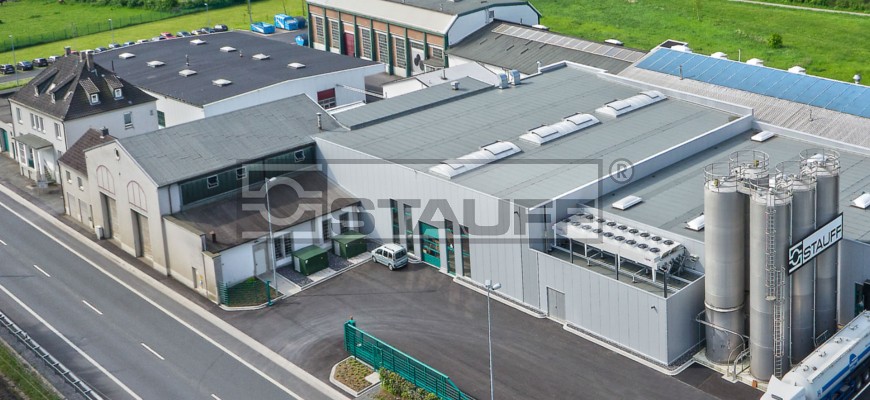 ---
For more than 50 years now, the STAUFF Group has been developing, manufacturing and distributing pipework equipment and hydraulic
components for mechanical and plant engineering as well as for
service and industrial maintenance.
The overall product range currently includes about 33,000 standard products
as well as numerous special and system solutions according to customer requirements or based on own developments.
All STAUFF products undergo relevant testing in accordance with international regulations and are governed by the high standards of the in-house quality management system.
Furthermore, many items have received certifications and approvals from
various international institutes, organisations and authorities who have independently confirmed the quality and performance of the products.
Wholly-owned manufacturing, sales and service facilities in 18 countries and a tight network of authorised distributors and representatives in all major industrial regions of the world ensure high presence and service paired with a maximum of availability. 
Benefit from the advantages we offer:
▪ Direct sourcing from a single manufacturer
▪ Acknowledged expertise in technical consulting
▪ Special products and system solutions according to customers' parameters
▪ Continuous quality monitoring and improvement
▪ Permanent storage of common items
▪ Optimised purchasing through the use of intelligent supply models
▪ Global availability in all industrial regions
The following STAUFF products and services are globally available through branches and distributors in all industrial regions.
---
Quick Release Couplings  
Couplings according to various industry standards to manually connect and disconnect hydraulic lines  
▪ Push-to-Connect Couplings
▪ Screw-to-Connect Couplings
▪ Multi Couplings
Hose Connectors
Hose inserts and swage ferrules for all hose types commonly used in hydraulic applications
▪ ECOVOS Carbon Steel Hose Connectors
▪ ECOVOS+ Interlocking Protection for Hose Connectors
▪ ECOVOS VA Stainless Steel Hose Connectors
▪ MULTIVOS High-Pressure Carbon Steel Hose Connectors
▪ POWERVOS High-Pressure High-Performance
▪ Steel Hose Connectors
---

Do not hesitate to contact us by phone during our regular business hours
on working days from 7:30 a.m. to 5:00 p.m. (Central European Time). 
You can reach us at:
Phone: +49 (0) 23 92 / 916 - 0
Please send any written enquiries to:
Walter Stauffenberg GmbH & Co. KG
- Corporate Headquarters of the STAUFF Group -
Im Ehrenfeld 4
58791 Werdohl
Germany
Fax: +49 (0) 23 92 / 916 103
E-Mail: sales@stauff.com

Please note that all fields marked with * in the contact form are obligatory.
Otherwise your message cannot be transmitted. Thank you.